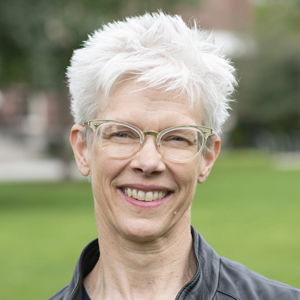 Susan A. Murphy
Professor of Statistics, Radcliffe Alumnae Professor at the Radcliffe Institute, Harvard University and Professor of Computer Science at the Harvard John A. Paulson School of Engineering and Applied Sciences, USA
Data,  Personalization, Digital Health!
Susan Murphy's research focuses on improving sequential, individualized, decision making in health, in particular, clinical trial design and data analysis to inform the development of just-in-time adaptive interventions in digital health. Her lab works on online learning algorithms for developing personalized mobile health interventions.  She developed the micro-randomized trial for use in constructing digital health interventions; this trial design is in use across a broad range of health-related areas.  She is a 2013 MacArthur Fellow, a member of the National Academy of Sciences and the National Academy of Medicine, both of the US National Academies.
Overview
Digital Interventions provide support to individuals in their every-day life.  Examples of these interventions include suggestions about how to be more active in their current setting,  different types of reminders to perform self-care behaviors such as taking prescribed medications, motivational messages and reinforcements for positive behaviors. The interventions may be delivered via a wearable or other smart device.  While digital interventions provide much promise in terms of providing support when and where-ever support is needed, these interventions can cause treatment burden resulting in disengagement.   Thus it is critical to learn whether and in which settings, it is most effective to deliver the interventions.   In this talk we discuss "micro-randomized trials" and how they can be used to improve digital health interventions and an artificial intelligence method, "reinforcement learning" and how it might be used to personalize digital health interventions.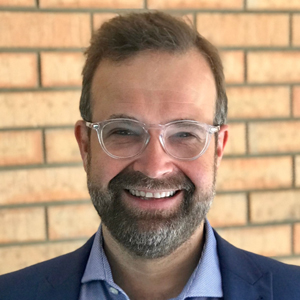 Falko Sniehotta
Professor of Health Psychology & Behavioural Medicine, Universities of Newcastle, UK and Twente, The Netherlands
Developing and applying behavioural science to inform government policy
Falko Sniehotta's work focuses on behaviour of health care professionals, health service users and members of the public contributing to population health. This involves developing theory on how behaviour changes, how change is maintained and how change can be supported through interventions. The focus of the research is translational aiming to develop science to improve practice, policy and population health. This involves working closely with national, regional and local government, practitioners and member of the public to create evidence with the potential for significant impact on policy and practice.
Falko Sniehotta is past president of the European Health Psychology Society, Associate Editor of Health Psychology Review, and member of the editorial boards of Psychology & Health and the British Journal of Health Psychology.
Overview
Citizens and patients have a right that healthcare and public policy in informed by best evidence. Whilst governments across the world recognise the need for evidence-based policy making, the process of translating science into public policy remains challenging.
In health and social care, most major policy challenges require an element of behaviour change of members of the public, patients or care providers. Health Psychology and related behavioural sciences have the potential to provide the understanding and the evidence about effective measures to guide policy makers towards effective and equitable policy solutions. The experience of managing the Covid-19 pandemic has accelerated the development of behavioural policy research and at the same time demonstrated some of the pitfalls in politicians 'following the science'.
Illustrated by examples from the NIHR UK Policy Research Unit Behavioural Science and other international units, this talk will highlight best practice in developing policy relevant behavioural science and translating it into policy. Developing the interface between behavioural science and public policy has the potential to benefit population health and decrease social inequalities.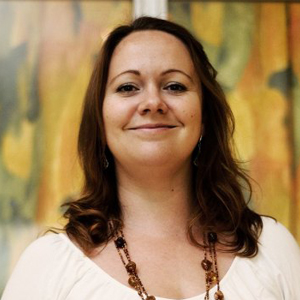 Zuzana Dankulincová
Associate Professor of Social Psychology, Department of Health Psychology and Research Methodology, Medical Faculty, Pavol Jozef Safarik University in Kosice, Slovakia
How to implement what we know from health psychology into practice?
Zuzana Dankulincová is an Associate Professor in Social Psychology. The aim of her work is to produce scientific evidence on health and determinants of health of vulnerable populations in Slovakia directly applicable in policy-making and intervention practice. In the last decade the focus of her work has been dedicated to the mental health of adolescents with special attention paid to the complex, mixed methods and participatory investigation of the system of care for children and adolescents. Her aim in this research it to improve the existing system of care from the viewpoint of all involved the system of care.
Since 2011 Zuzana Dankulincová has served as a Slovak national delegate for the European Health Psychology Association and since 2016 as a Slovak national editor for the Practical Health Psychology blog.
Overview
Scientific knowledge is not always applied systematically or expeditiously to everyday practice. It is often the case that the road from awareness of evidence to widespread implementation takes a very long time to travel. Increasingly voices within scientific community have been heard trying to make sure that the scientific knowledge generated will be translated to everyday practice and used as researchers are more aware of responsibility to the participants of their research.
How can our research practices and research outcomes contribute more to health and social policy changes and what inhibits our contribution? Answers are to be found in the knowledge translation approach, that could be seen as the synthesis and ethically-sound application of knowledge within a complex system of interactions among researchers and stakeholders in order to accelerate the benefits of research through improved health, more effective services, and a strengthened health care system.
Illustrated by several examples from my own research experience, this talk will be oriented on the potential ways of going from data collection, analysis and knowledge formation to knowledge translation and implementation. What we could do as health psychologists to make sure that our knowledge will be used? What could help us, guide us when we decide to go on this path? What obstacles we might encounter? What might be lost along the way?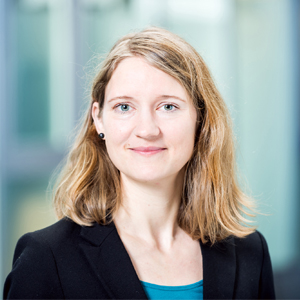 Urte Scholz
Professor of Applied Social and Health Psychology, University of Zurich, Switzerland
Better together? The role of others in health behavior change
Urte Scholz is is full professor in the department of psychology at the University of Zurich and head of the applied social and health psychology unit. Her main research focus is on health behaviour change. She is most interested in examining self-regulation, and social and dyadic processes as well as the combination thereof in individuals and dyads (e.g., romantic partners, best friend dyads) for behaviour change in people's everyday lives. In her research Urte Scholz follows a theory-based approach, and is doing observational and intervention studies in people's everyday lives with the help of new technologies and objective assessments of behaviour.
In recognition of her work, she was elected fellow of the European Health Psychology Society and the International Association of Applied Psychology. She served as President of the Division of Health Psychology of the International Association of Applied Psychology and is currently President of the Swiss Society of Health Psychology. She has served as Associate Editor of "Anxiety Stress and Coping", and the "British Journal of Health Psychology" and is editorial board member in leading journals of her field.
Overview
Health-related behaviors usually happen in a social context. Most of the research on health-behavior change, however, strongly focus on people's own cognitions and beliefs while neglecting the role of others. I will provide an overview of the current state of research on interpersonal processes relevant for health behavior change and then highlight in particular the areas in which further research is needed. This includes better theoretical conceptions of interpersonal influences in health-behavior change and a more systematic investigation of which interpersonal processes are helpful for whom and when for successful behavior change.